Posted on: July 19, 2023, 08:22h. 
Last updated on: July 19, 2023, 08:22h.
The UK is going to soon see more stringent guidelines on the sale of video games, particularly when it comes to in-game purchases like loot boxes that offer random in-game items. With concerns over the potential gambling aspects of the items, gaming industry not-for-profit Ukie has announced various actions to safeguard against these products, ensuring they are restricted to individuals over the age of 18.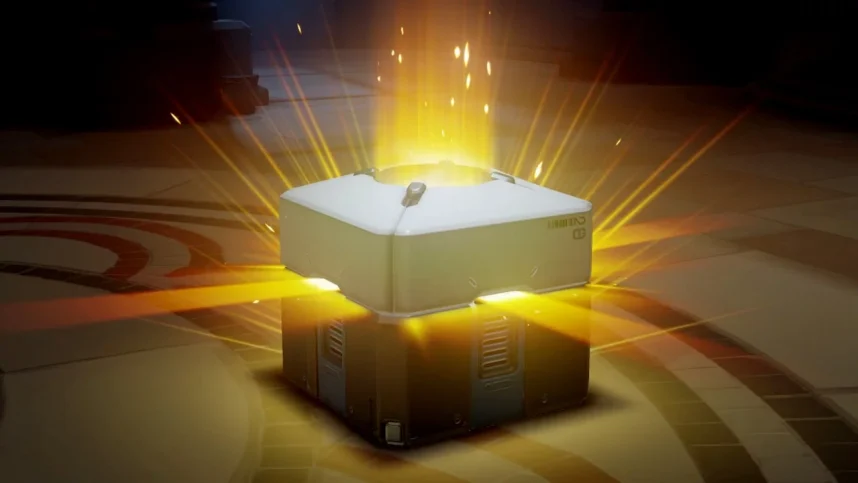 Concerns have been raised by UK authorities over the years regarding loot boxes in popular video games like FIFA, Call of Duty and Mario Kart. They assert that these options hold the potential to introduce a gambling culture, although government officials have been reluctant to introduce regulations.
Now, following suit with other countries such as Japan, China, the Netherlands and Belgium, the UK is changing its stance. Ukie, in collaboration with the government, has recently introduced a series of 11 industry standards in a concerted effort to enhance the safety of children, young individuals and adults.
Loot Boxes Continue to Lose Ground
Loot boxes, skins, player packs and other in-game items are consistently in the spotlight. Typically, gamers purchase the items as sealed containers, not knowing what's inside. This, according to some lawmakers, means they're a form of gambling.
Others disagree. Because the buyer always receives a reward, the item isn't gambling. In addition, under most circumstances, the items have no real-world value outside of the game and can be obtained without having to spend real-world money.
Ukie said in its announcement that it's imperative that loot boxes remain beyond the reach of minors unless explicitly permitted by their parents or guardians. Moreover, the association insists on granting players adequate spending controls and delivering transparent information to ensure the facilitation of what they refer to as secure gameplay.
Collaborating closely with the Department of State for Culture, Media and Sport (DCMS), various authorities, academics, advocacy groups and consumers, the trade association has formulated 11 principles. These are a testament to the video game industry's commitment to enhancing the safeguarding and comprehension of shared ideals, it explained.
The set of guidelines stipulates the implementation of technological measures to ensure that individuals below the age of 18 cannot access loot boxes without the explicit consent of a parent or guardian. Additionally, creators of video games should provide clear information regarding the presence of these boxes within their products before players make any purchases.
To ensure fairness and promote good gameplay, it is crucial for game developers to provide players with clear indications about the contents of treasure chests before they are opened. Incorporating straightforward and easily comprehensible packaging techniques can greatly aid in achieving this objective.
Show Me The Money
The principles also encompass a lenient reimbursement policy tailored toward gamers, not game developers or distributors. This policy extends to the players and parents or guardians of children who inadvertently purchase loot boxes or any other in-game incentives. They will now be able to ask for a refund without hassle.
Additionally, these principles underscore the imperative for game developers to take a proactive role in responsible design. Ukie expects them to establish effective channels of communication and collaboration with researchers, parents and others in order to prevent the sale of in-game items on third-party platforms.
The developers also need to prioritize safeguarding their intellectual property by investing in adequate protection measures to counteract this form of marketing. This would ultimately negate some loot boxes being sold for $9,000 or even $635,000 – that's how much someone paid to buy a small piece of the video game Entropia Universe.
Additionally, fostering collaboration between video game developers, the UK government and other relevant parties is imperative. For the next year, Ukie hopes they'll all come together to evaluate the efficacy of the principles, which may lead to permanent regulations.