Posted on: October 25, 2023, 03:37h. 
Last updated on: October 25, 2023, 03:37h.
In a recent development, Andy Sanborn, owner of a charitable casino in New Hampshire, has been granted a two-month extension to prepare for an upcoming hearing that will determine the fate of his gaming license.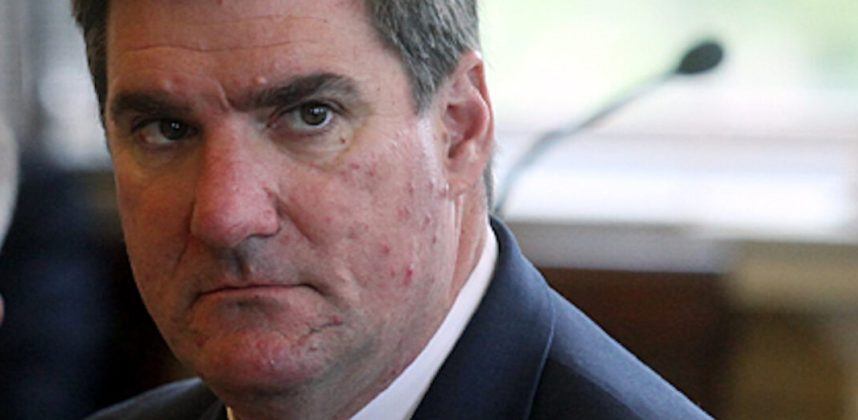 The New Hampshire Lottery Commission has agreed to assume a higher burden of proof during the hearing. Instead of Sanborn having to disprove the case against him, the commission's lawyers now have the responsibility of proving the allegations. In addition, an independent state official will serve as the hearing officer.
The changes were presented to Judge Amy Ignatius of Merrimack County Superior Court on Monday.
Due to medical issues and other factors, Sanborn was unable to attend the court session. Nevertheless, his legal team has expressed the need for additional preparation time for the forthcoming hearing.
Sanborn, a former state senator, is the owner of Concord Casino in New Hampshire, which is located within the Concord Draft Sports and Grill venue.
If Sanborn fails to successfully defend his case, his casino license, set to expire on December 31, will be revoked.
The controversy surrounding Sanborn's license stems from allegations of improper use of COVID-19 relief funds. It is claimed that he applied for and used $844,000 of these funds, some of which were spent on personal luxuries such as cars. Sanborn also allegedly failed to disclose his ownership of a casino on the loan application, a violation of the relief fund's usage guidelines.
Strong Defense Arguments
Sanborn's legal team has challenged the state's allegations regarding his finances. Attorney Zachary Hafer argued that Sanborn had sufficient funds in a bank account, with a balance of over $150,000, when he purchased one of the cars tied to the controversy.
Hafer further criticized the state's investigation, describing it as "sloppy, at best." He expressed confidence in their ability to refute the allegations during a fair proceeding.
Additional Controversies
In addition to the loan controversy, Sanborn has faced other issues, including tax liens, audits, and allegations of offensive comments towards an intern/employee. Vendors who were owed money after his closure of Banagans, a chain of bike and ski shops in New Hampshire, also pursued legal action against him.
License Suitability Review
Sanborn's original license predates the implementation of the current suitability review process for casino operators in New Hampshire. As part of this review, officials from the Department of Justice and Lottery Commission will assess whether pre-2019 licensees, including Sanborn, are suitable to continue operating a casino in the state.
Reports suggest that settlement discussions have taken place between Sanborn and the Lottery Commission, with the involvement of the office of state Attorney General John Formella.