Posted on: October 19, 2023, 06:51h. 
Last updated on: October 19, 2023, 06:51h.
In a groundbreaking development, France has approved the Sorare Law, a significant move towards merging blockchain technology and gaming. This law redefines games based on non-fungible tokens (NFTs) and blockchain technology, separating them from the gambling industry.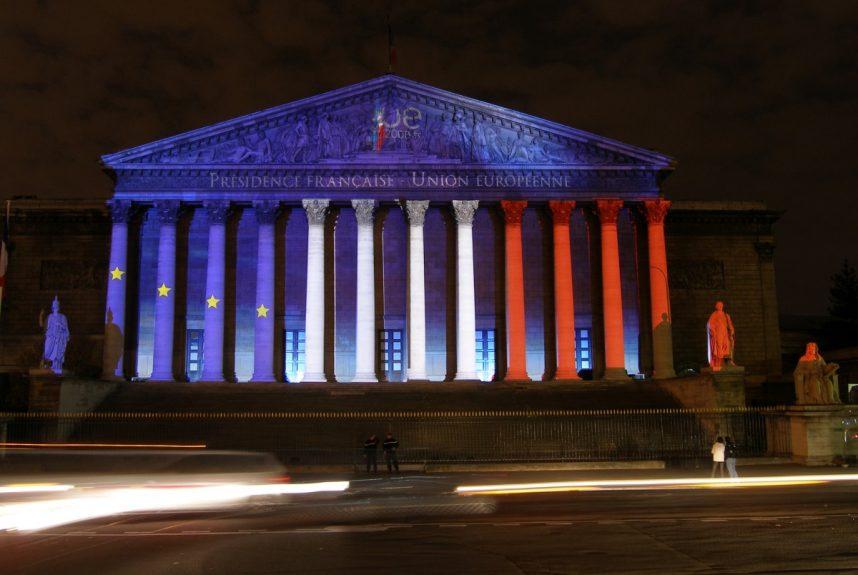 The legislation establishes a regulatory framework for games incorporating NFT and cryptocurrency elements. It aims to determine whether these games should be classified as gambling due to the volatility of the cryptocurrency ecosystem.
In France, these games are referred to as "games with monetizable digital objects" or Jonum in French. The country is considering rewriting regulations on digital activity through the comprehensive "SREN" bill.
Advancing Digital Gaming
This legislative action sets the stage for a regulatory framework that distinguishes games using NFT and crypto features from traditional gambling activities. However, the Constitutional Council must still give its approval.
As the ultimate constitutional authority in France, the Constitutional Council holds the power to validate or reject the legitimacy of NFT and crypto games. Their decision remains undisclosed.
If approved by the council, the Jonum regime could be a significant development for companies entering the blockchain gaming landscape. However, further refinements are expected due to the emerging nature of crypto gaming.
The law grants authorization on an experimental basis for an initial period of three years. To distinguish these games from those regulated by France's gaming regulator, the ANJ, the law specifies that winnings are limited to digital objects and prohibits their exchange for fiat currency.
Under the Sorare Law, the government is also required to provide a progress report on the experiment within 18 months. This report will assess the market state and mechanisms for player protection, as well as preventing money laundering and terrorism financing.
In addition, NFT and blockchain gaming platforms must implement identity checks to prevent players under 18 from accessing these games. Influencers are also prohibited from promoting these games on online platforms that cannot exclude minors.
These regulations suggest that YouTube, TikTok, and other social media platforms are not suitable for promoting these games. France aims to control influencer-led promotions across various social media channels.
A Changing Landscape
NFT- and blockchain-based games combine cutting-edge technologies to introduce new dynamics to in-game assets. Unlike traditional games, where developers have full control over virtual items, NFT- and blockchain-based games tokenize in-game assets using NFTs.
This tokenization allows players to truly own their virtual items on the blockchain, enabling them to buy, sell, and trade these assets within the game and on external platforms. The blockchain's decentralized and secure ledger ensures the scarcity and authenticity of these digital assets, introducing transparency and trust to the gaming ecosystem.
Smart contracts, self-executing contracts written into non-fungible code, facilitate transactions related to in-game assets, further enhancing transparency and trust in gaming. Additionally, blockchain technology enables players to earn cryptocurrency rewards within the game, creating new economic models and addressing fraud and piracy concerns.
The use of in-game assets, such as loot boxes and player packs, has faced scrutiny worldwide. Many countries classify them as gambling due to the uncertain contents and their availability for purchase. France, however, has taken a different stance.