The Oregon lottery, through its DraftKings Sportsbook, is offering a unique menu of unusual betting options for fans of nontraditional sports.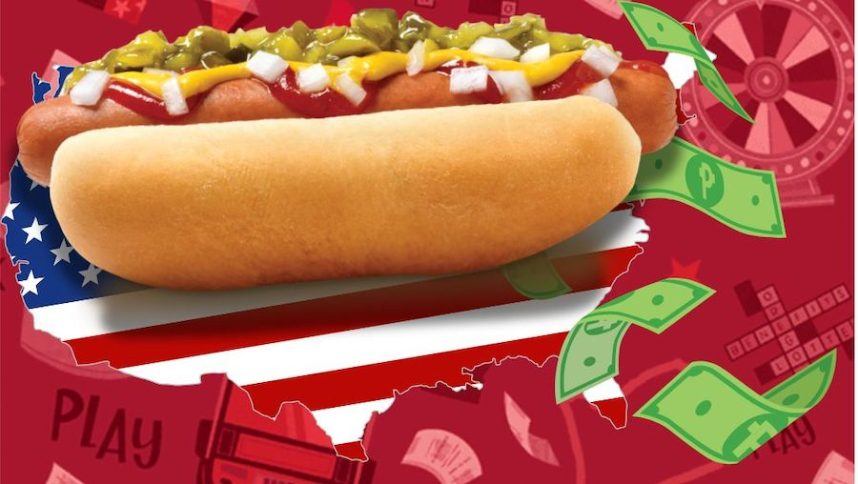 With the July 4 holiday and summer vacation trips topping agendas for many Americans, some states are taking a different path to keep people engaged in the wide world of sports wagering. And Oregon is stepping up to the plate with some usual offers.
One example is the American Cornhole League World Championship in late July. Then there's the Tour de France beginning July 1 and Major League Baseball's Homerun Derby on July 10.
Typically, summer isn't the busiest time for sports betting, but there are many opportunities for fun wagers on lesser-known events," said Kerry Hemphill, Oregon Lottery's sports betting product manager.
Since we mentioned Independence Day, we should also mention Nathan's Hot Dog Eating Contest. To be fair, betting on devouring hot dogs isn't an option just relished in Oregon. Since 2020, states including Arizona, New Jersey, New Hampshire, Colorado, and Michigan have made wagers on the event legal for licensed sportsbooks.
By the way, Joey Chestnut will return to defend his title this year. Chestnut has been the king of the Coney Island event for seven years and is a 15-time winner.
On the women's side, Miki Sudo has won eight of nine contest titles since Nathan's began the women's division in 2011.
States are Measuring the Competitive Eating Market
Competitive eating isn't just a Coney Island thing. There are 17 major league eating contests around the country this year, according to a study by Gambling.com
Among the states taking a bite out of the competitive eating market, Nevada places in the top spot. Rounding out the top five are Illinois, Indiana, Maryland, and Tennessee. The study also showed that Nevada has three Native Major League Eating (MLE) eaters.
Hemphill, Oregon's lottery sports betting product manager, maintains that lesser-known sporting events can be lucrative and offer opportunities for fun and win. Call them a recipe for summer fun without worrying about indigestion.
Back to the Beaver State
Oregon launched digital sports betting in October 2019, and the state lottery is a powerhouse.
While the state looks to offbeat betting to keep fans engaged this summer, don't expect the expansion of tribal casinos there. In April, Governor Tina Kotek expressed opposition to expanding tribal casinos and the overall expansion of gambling.
The post Oregon Lottery Offers Offbeat Options for Summer Sports Wagers appeared first on Casino.org.