Posted on: October 5, 2023, 06:43h. 
Last updated on: October 5, 2023, 06:43h.
Ireland's gambling ecosystem is undergoing major reforms, prompting Flutter to reorganize its Irish betting portfolio by closing down 21 Paddy Power betting shops.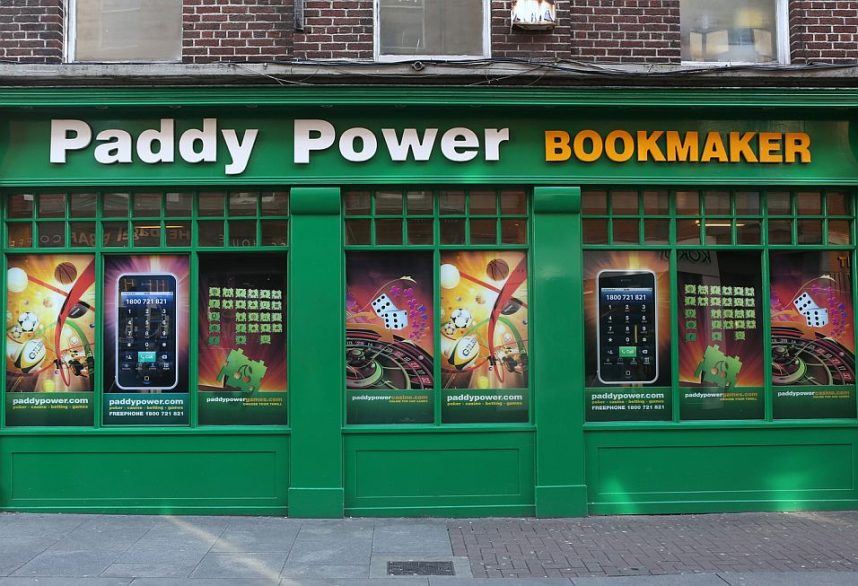 Paddy Power currently operates 241 shops in Ireland, but this is not the first time the company has had to downsize. After suffering due to COVID-19, the company closed several of its Irish locations.
This transformation is not just a result of changing public opinion towards gambling, but also reflects the growing popularity of online gambling and betting platforms in Ireland.
Dublin Becomes the Big Loser
Of the 21 "underperforming" shops that Paddy Power is closing, many are located in Dublin, the capital of Ireland. The list also includes shops in various other cities and towns across the country.
The closure of these shops will impact 78 Paddy Power employees. Flutter has stated that it will assist these employees in finding new opportunities at its other locations, though relocation may not be feasible for everyone.
Flutter maintains that Paddy Power continues to perform well overall in Ireland, but these specific shops are not meeting their full potential. While the company did not provide specific criteria for labeling a shop as underperforming, it did note that it is gaining market share in both Ireland and the UK.
Additionally, recent data shows that the online sports betting segment in Ireland is experiencing significant growth. Statistica predicts that the market value will reach $315 million this year and increase to $370 million by 2027.
Armageddon Coming to Ireland
Ireland is in the process of rewriting its gambling legislation, similar to the major changes implemented in the UK. The entire gambling industry in Ireland is expected to undergo significant transformation.
This has raised concerns within the industry, particularly regarding the lack of differentiation between games of chance and games of skill in the legislation. Any activity associated with gambling may face strict regulation.
The racing industry, in particular, fears the impact of the proposed changes, such as advertising restrictions and betting limits. Barry Connell, a prominent horse trainer, expresses concerns about the future of horse racing under these reforms.
If racing is no longer televised, Connell describes it as an "Armageddon situation." Industry insiders, including owners and trainers, would struggle to follow the sport. He emphasizes the importance of being able to watch races for horse owners and predicts a significant decline in ownership if this option is removed.
Falling on Deaf Ears
The Irish government has made it clear that all segments of the gaming market will be subject to the new rules. Recent research revealing the prevalence of gambling problems in Ireland is likely to further support these reforms.
A report from the Economic and Social Research Institute, which was commissioned by the government-led group responsible for establishing Ireland's new gambling regulator, shows that one in ten Irish gamblers has a gambling problem.
This figure is "10 times higher" than previously indicated by other studies. The ESRI highlights the serious implications this has for understanding the role of gambling in Irish society.
The research findings are expected to influence the government's approach to the reforms, assuming no significant opposition arises.



Source link