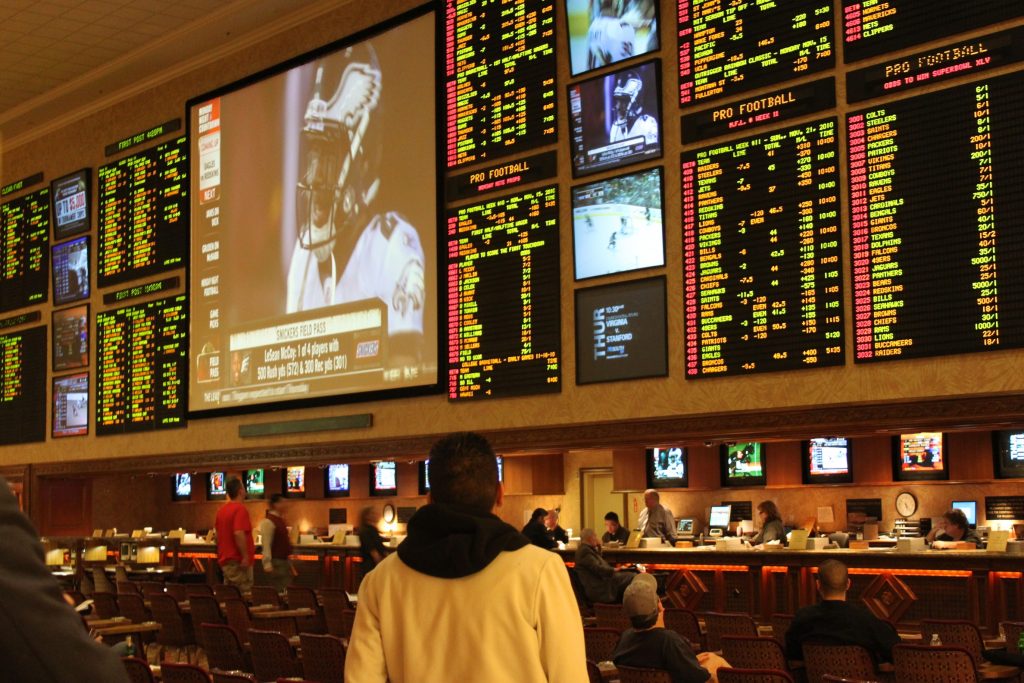 This week we're taking a deep dive into some of the ways Las Vegas -and any jurisdiction for that matter- can evolve to help make for a better betting experience for their clients.
In part one of this article we explored allowing more data feeds, having early cashouts and shared wallets. Now it's time to take a look at three more ways they can improve.
Start Offering Remote Registration
Simply put what this means is that bettors would no longer need to enter the casino in order start gambling online and with mobile technology. That might seem like a small inconvenience until you stop and consider that a smart bettor should have access to multiple sports lines to maximize their odds. That means going into each individual casino every time they want to have access.
New Jersey would be a great example of a state that does not require that step and they have been huge beneficiaries as a result.
Make Sportsbooks Central in the Casinos

In Las Vegas, casinos and gaming still rule the roost. Enter most casinos and you'll be inundated with poker, slots, black jack and the rest of the games we love to bet on.
Finding the sportsbooks often take more work, and can even get hidden among all the pomp and glamor and other forms of betting.
That is in stark contrast to what's happening in states that are new to sports betting such as Mississippi, Iowa or Pennsylvania where they are the center of the action.
Paul Hannon, the Vice President of Strategy and Retail Sportsbooks for PointsBet certainly sees things changing in the near future saying, "In Nevada, sportsbooks have been treated as an amenity. But I think that will change. Over time, you'll see the sportsbook turn itself into the heartbeat of the casino, it will be like a table-games pit late at night on a Saturday.
"Sportsbooks are going to provide the energy for the rest of the property."
He should know, as his company recently launched a sportsbook at Catfish Bend in Iowa and will soon open one at the prestigious Hawthorne Racecourse near Chicago.
Use Social Media a lot More to Attract Millennials
It is no secret that millennials are tied to their devices and Las Vegas is missing out in how they use social media to help attract a new generation of young bettors.
Hannon again weighs in on this sharing that it is high time to go past using mobile technology to place bets. It's time for a much grander vision of how to use mobile technology to help, "bridge retail and mobile".
Those marketing opportunities can also be tied to special gatherings, contests and the like. DraftKings is one company that seems to understand the potential as witnessed with their "Sports Betting National Championship. That contest brings together people betting online and in casinos.
CG Technology's Dave Sharapan puts it well saying, ""We have to change the way we operate, we get three seconds of their attention, how do we capture it? We have to educate them. You want to get better, you have to get with the times and know that you are not selling lottery scratch-off tickets. How do we engage them for those three seconds and get a chance to get their business. FanDuel and DraftKings seem to have an endless amount of money (to do this) … and it's all about the marketing."