Posted on: October 24, 2023, 12:23h. 
Last updated on: October 23, 2023, 06:40h.
Missouri Casino Admission Fee Could Increase to Support Veterans' Nursing Homes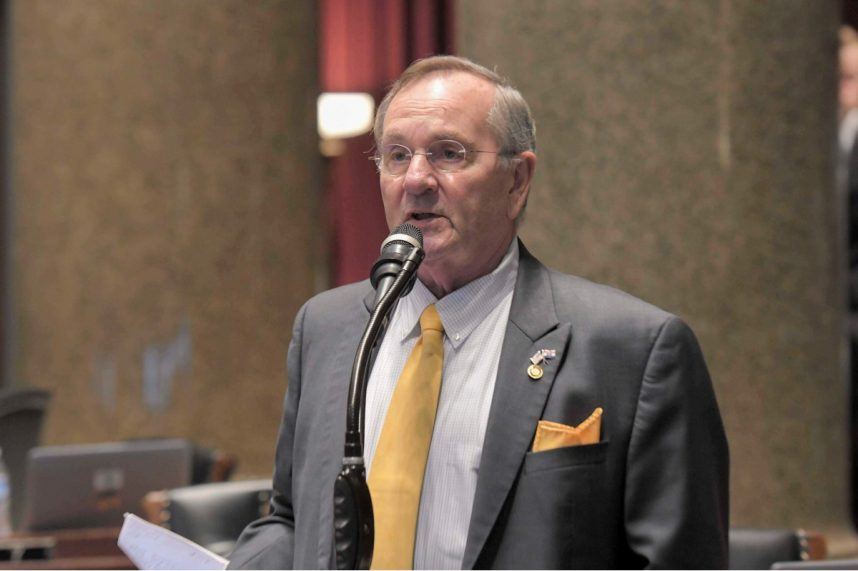 Missouri state Representative Dave Griffith plans to introduce legislation aimed at raising the casino admission fee to provide additional funding for veterans' nursing homes. The proposal suggests increasing the current $2 admission tax, which has remained the same since riverboat gambling was legalized in 1992.
Griffith, who previously attempted similar legislation without success, believes that raising the admission tax by $1 could generate significant new revenue to support the state's seven veterans nursing homes.
Currently, the admission fee contributes to the Veterans Commission Capital Improvement Trust Fund, as well as supporting the Missouri National Guard, scholarship assistance, and the Compulsive Gamblers Fund.
The state's 21% tax on gross gaming revenue primarily benefits K-12 public education.
Riverboat Casino Entries
Riverboat casinos in Missouri pay the admission tax directly to the state and do not pass it along to their patrons. In the 2023 fiscal year, the state's 13 riverboats recorded 14.7 million patron entries, a decline from over 22.2 million admissions in 2014.
The Missouri Gaming Association, representing the state's casinos, opposes Griffith's proposal, citing potential negative effects on capital improvement projects, player incentives, and staffing levels.
Griffith suggests that if lawmakers are not open to increasing the admission tax, another option is to legalize sports betting and allocate the resulting taxes to veterans' nursing homes. A bipartisan bill to allow riverboats to offer sportsbooks and partner with online sportsbook platforms gained support in the House before stalling earlier this year.
House Bill 556 was passed by the lower chamber with a 118-35 vote but faced a filibuster in the Senate. State Senator Denny Hoskins, who supports sports betting legalization, believes any further expansion of gaming should also address the regulation of controversial "no-chance" gaming machines found in various establishments.
With Hoskins expected to remain in the Senate until the General Assembly convenes in March, progress on the sports betting bill may be delayed.
Veterans Nursing Home Funding
Missouri currently operates seven nursing homes exclusively for veterans. The Missouri Veterans Commission has faced challenges in adequately staffing the facilities, resulting in reduced bed counts. However, recent salary increases for state employees have led to a hiring surge at the nursing homes, allowing for a 14% increase in bed count since June.
"The salary increases have been one of the largest benefits to our recruiting. We've seen some good outcomes." – Missouri Veterans Commission HR Director Paul Imhoff