Posted on: July 12, 2023, 06:57h. 
Last updated on: July 12, 2023, 06:57h.
Ireland's political leaders continue to work on updated gambling regulations that were presented last year in hopes of reforming the industry. As they hold discussions this week on various points the legislation raises, industry insiders warn that the legislation could cause a blackout of sports broadcasts.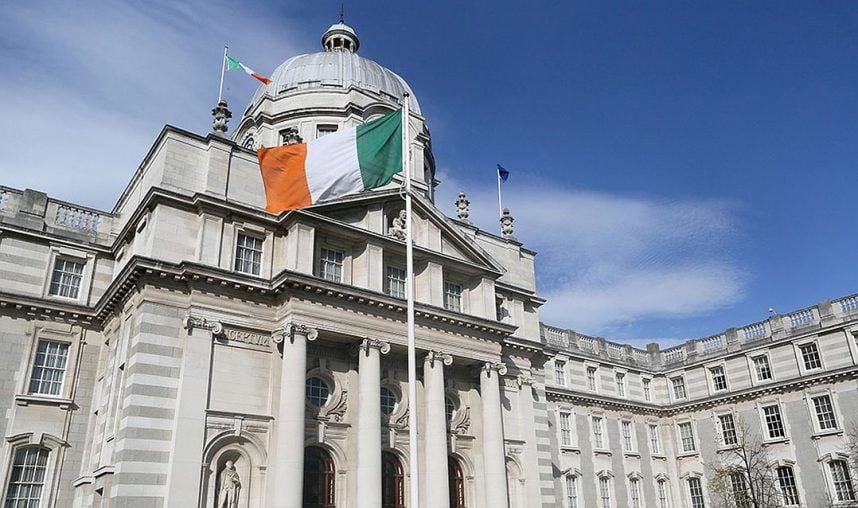 The Gambling Regulation Bill 2022 (GRB) emerged last year, although not without the understanding that certain amendments would have to be included. There have been various discussions since it arrived, although the conversations are now reportedly heating up.
Several sections of the legislation have caused concern, with suggestions that a lot of ambiguity in the language could lead to a barrage of legal fights. One particular section is causing more consternation.
Irish Eyes Aren't Smiling
As pointed out by The Irish Times, the Irish Bookmakers' Association (IBA) is taking exception to Section 141 of the GRB. In particular, subsection 1 is of real concern.
That section reads, "A person shall not knowingly advertise, or cause another person to advertise, a relevant gambling activity on television, radio, or an on-demand audio-visual media service between the hours of 5:30 a.m. and 9:00 p.m."
That watershed blackout presents a problem. As IBA chair Sharon Byrne pointed out, the current language would make it illegal for Irish broadcasters to cover English Premier League (EPL) games or other sports contests.
The EPL, despite a voluntary move away from gambling sponsorships, and other sports leagues have existing deals. Gaming operators prominently display their brands on jerseys, as well as stadiums and other locations that would intrinsically be included in a game's broadcast.
Therefore, unless the language of Section 141 (1) is altered, Byrne insists that broadcasters wouldn't be able to carry the games. This also includes other high-interest events, such as the Cheltenham horse racing festival. It could also impact the live coverage of events that take place in other time zones that fall within Ireland's gambling content blackout.
A Joint Committee on Tourism, Culture, Arts, Sport and Media met yesterday to discuss the concerns, as well as other feedback. Sport Ireland, the Football Association of Ireland, and broadcasters participated in the meeting, but the outcome has not been revealed.
At The Races, a media company that operates Sky Sports Racing TV, has suggested it could leave the market. In comments to The Independent, CEO Matthew Imi expressed concern over the language and sees it as a death blow to sports broadcasting.
Back To Work
Much of the language in the GRB has caused concern on one level or another. The goal has been to have the framework drafted and ready for implementation next year, but that may be difficult to achieve.
The IBA has emphasized that language in the bill regarding the management of inducements is legally ambiguous. In addition, requirements for closing inactive user accounts, maximum spending limits, and payout structures could create issues for the regulated industry.
The organization, which represents sports betting operators in Ireland, wants to play ball with the government as it introduces reforms. However, it also wants to ensure that the upcoming framework is in the best interests of everyone, not just the anti-gambling pundits.
The hints of legal challenges, which haven't come only from the IBA, are a clear indication that the GRB needs more work. If it were to be implemented as-is today, it would immediately find itself in court, automatically delaying the rollout of the new laws.
Time is running out for lawmakers to make changes if they want the legislation in place next year. The  Dáil, Ireland's lower house, goes on break from July 17 through 30. The two chambers don't report in August, either, but their members will still be on the clock to receive input about the GRB and other issues.