Posted on: July 19, 2023, 03:57h. 
Last updated on: July 19, 2023, 03:57h.
Las Vegas Sands (NYSE: LVS) surprised investors today by announcing the reinstatement of its quarterly dividend.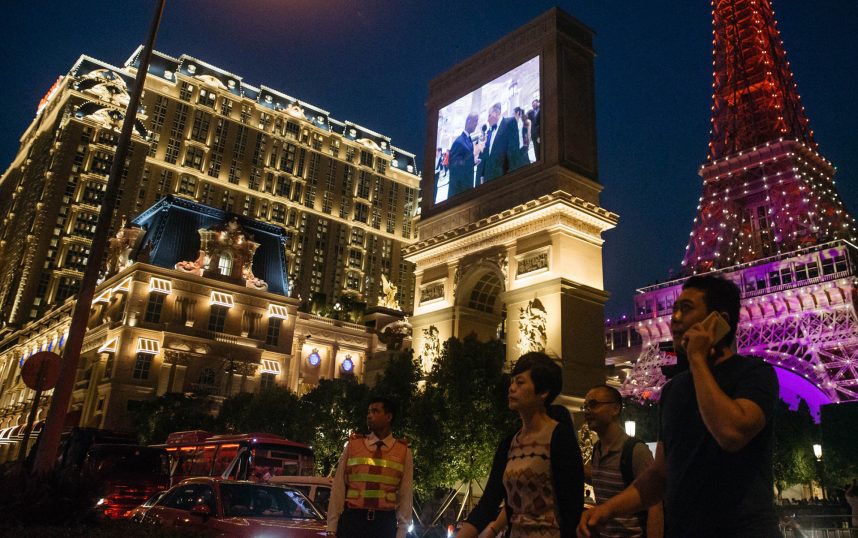 The dividend had been suspended for over three years due to the impact of the coronavirus pandemic and delays in the Macau rebound. Sands made this announcement alongside its second-quarter earnings report.
The company announced the resumption of its program to return capital to stockholders," according to a statement from the Las Vegas-based company.  "The company's quarterly dividend has been reinstated at $0.20 per common share.  The next dividend will be paid on August 16, 2023, to Las Vegas Sands stockholders of record on August 8, 2023."
The resumption of Sands' quarterly dividend payout is significant for several reasons. It was not expected to happen until 2024 or 2025, indicating the company's strong financial position. Approval from creditors was likely required for this move. Additionally, it is noteworthy because Sands was once known for having one of the best dividend stories in the gaming industry, and rival Wynn Resorts (NASDAQ: WYNN) also restarted its dividend earlier this year.
Sands Q2 Results Strong
In the June quarter, Sands reported earnings of 46 cents per share on revenue of $2.54 billion, surpassing analysts' expectations. The operator's adjusted property earnings before interest, taxes, depreciation, and amortization (EBITDA) amounted to $973 million, with $541 million coming from its Macau properties and the remainder from Marina Bay Sands in Singapore.
This further confirms the rebound in Macau and has contributed to Sands' year-to-date gain of 24.11%. Analysts also predict that this month will be the best in terms of gross gaming revenue (GGR) in Macau since before the start of the pandemic, potentially bringing GGR back to 2019 levels later this year.
On a GAAP basis, Sands China Ltd. (SCL) reported second-quarter net revenue of $1.62 billion, compared to $368 million in the same quarter of 2022. Net income for SCL was $187 million, compared to a net loss of $422 million in the second quarter of 2022.
Venetian Macau and Marina Bay Sands are recognized as two of the most profitable casinos in the world, supporting the investment thesis for Las Vegas Sands.
Sands Cash Position Strong
Sands has one of the strongest cash positions in the industry, with $5.77 billion in unrestricted cash and access to $3.67 billion in borrowing capacity at the end of the second quarter. The company has $14.70 billion in debt and repaid $1.20 billion on a Sands China credit revolver during the June quarter.
"Our financial strength supports our ongoing investment and capital expenditure programs in both Macao and Singapore, our pursuit of growth opportunities in new markets, and the return of capital to stockholders," said CEO Rob Goldstein in the statement.