Ontario Casino Closed Temporarily After Fatal Shooting
Posted on: October 9, 2023, 10:46h.
Last updated on: October 9, 2023, 10:46h.
An Ontario gaming property and hotel have been temporarily closed following the fatal shooting of a security guard on Monday morning.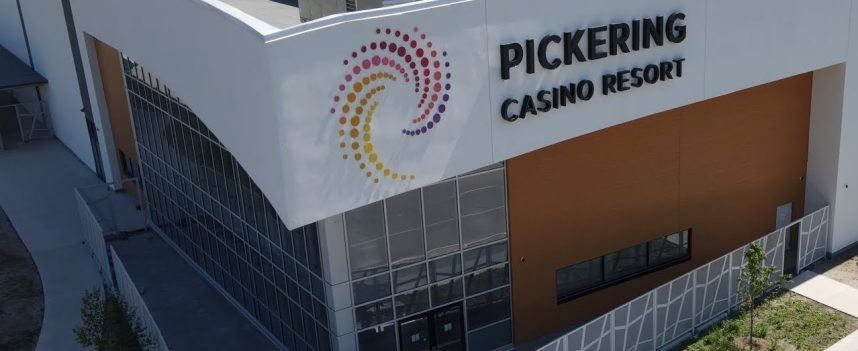 Pickering Casino Resort has not provided a reopening time as Durham Regional Police (DRP) investigate the homicide, Global News reported.
The Pickering, Canada casino and hotel are expected to remain closed for an indefinite period, according to DRP Sgt. Joanne Bortoluss.
Authorities have identified the deceased guard as Michael Ferdinand, 34, according to CBC News.
Shooter Remains At Large
The assailants fired numerous shots at Ferdinand while he was inside the casino building.
Police believe there was at least one male and one female suspect. No descriptions of the suspects have been provided yet.
The shooting was reported to police at 5 a.m. Ferdinand was rushed to a nearby trauma center but succumbed to his injuries.
Ferdinand was on duty at the casino when the shooting occurred. The circumstances surrounding the incident and the motive behind the crime have not been revealed by the authorities.
There is no indication that the suspects were involved in a robbery or theft, and no other injuries have been reported.
Authorities are reviewing surveillance footage and will search for physical evidence and potential witnesses to the shooting.
"The homicide unit has taken over so they will be looking into what exactly transpired. But what I can tell you right now is that it doesn't appear to be targeted," Bortoluss told the news media.
Ferdinand was simply "doing his job, when he was involved with these individuals, who in turn shot and killed him," Bortoluss added.
"We are currently searching for multiple males and females believed to be involved in this incident. They fled the casino immediately following the shooting," Bortoluss told the Toronto Sun.
The fatal shooting occurred on Thanksgiving Day, a national holiday in Canada.
Located East of Toronto
The casino is situated near Church Street and Highway 401 in Pickering, approximately 28 miles east of Toronto.
The Pickering Casino Resort opened its on-site hotel on January 16, offering rooms ranging from 388 to 775 square feet.
The 96,000-square-foot casino, which opened in July 2021, features 2,200 slot machines, 90 table games, 140 live dealer stadium gaming positions, and a sportsbook.
The complex also includes seven restaurants, although it is unclear if they are closed in the aftermath of the shooting.
The casino is operated by Great Canadian Gaming Corporation, the largest operator of land-based casinos in Ontario.