Posted on: August 24, 2023, 11:40h.
Last updated on: August 24, 2023, 11:40h.
Shohei Ohtani, the two-way star of the Los Angeles Angels, has suffered an elbow injury that will prevent him from pitching for the remainder of the season.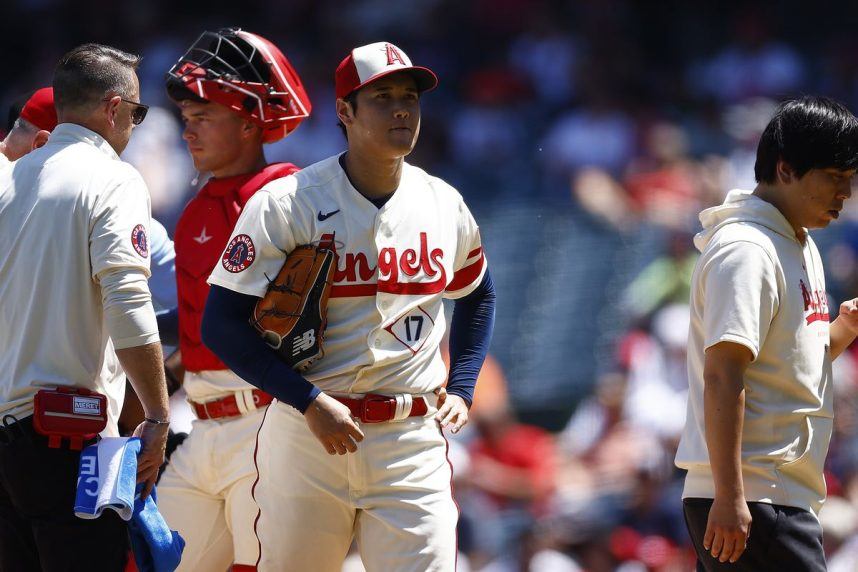 The Angels have yet to determine if Ohtani will continue as a designated hitter for the remainder of the season.
Ohtani's performance as a left-handed batter has been exceptional, with a slash line of .304/.405/.664 in 126 games as a DH. He leads the league with 44 home runs and has driven in 91 RBI.
On the pitching side, Ohtani has been impressive as well. In 23 starts as a right-handed pitcher, he has a record of 10-5 with a 3.14 ERA and 1.06 WHIP. He has recorded 167 strikeouts and held opponents to a .184 batting average, making him one of the best pitchers in the MLB.
Ohtani Suffers UCL Injury
Ohtani has faced multiple injury setbacks this season, including blisters on his pitching hand, a cracked fingernail, and arm fatigue. The latest blow came during a game against the Cincinnati Reds, where Ohtani exited the game after feeling pain in his right elbow.
An MRI revealed a tear in Ohtani's ulnar collateral ligament (UCL). The Angels' general manager, Perry Minasian, expressed his disappointment but believes in Ohtani's ability to bounce back from the injury.
Despite the injury, Ohtani appeared as the DH in the second game of the doubleheader, going 1-for-5.
Another Option: Tommy John Surgery
Ohtani previously underwent Tommy John surgery in 2018, forcing him to miss the 2019 season as a pitcher. However, he made a successful return in 2021 and earned the AL MVP award for his dual contributions as a pitcher and batter.
He will seek a second opinion on his current elbow injury and explore options for treatment, which may include undergoing a second Tommy John surgery. If he chooses this route, he will not be able to pitch next season but could still contribute as a DH.
This injury could impact Ohtani's upcoming contract negotiations. He is currently in the last year of his contract and was expected to receive a new contract worth $500 million in free agency.
The Angels face a challenging situation, as losing Ohtani for the remainder of the season would make it difficult for them to avoid another losing season, which would be their eighth consecutive.
Despite their struggles, the Angels still have odds listed for winning the AL West at +80000. The division is tightly contested, with the Texas Rangers, Seattle Mariners, and Houston Astros all in the mix.
Ohtani remains the frontrunner for the AL MVP award, even if he misses the last 34 games of the season.