Posted on: April 19, 2023, 03:14h. 
Last updated on: April 19, 2023, 03:14h.
Some Star Entertainment employees are paying the price for the casino operator's deceit and regulatory violations in Australia. As the company continues to reel from multimillion-dollar fines and increased scrutiny, it has announced that it will have to let go of over 6% of its workforce.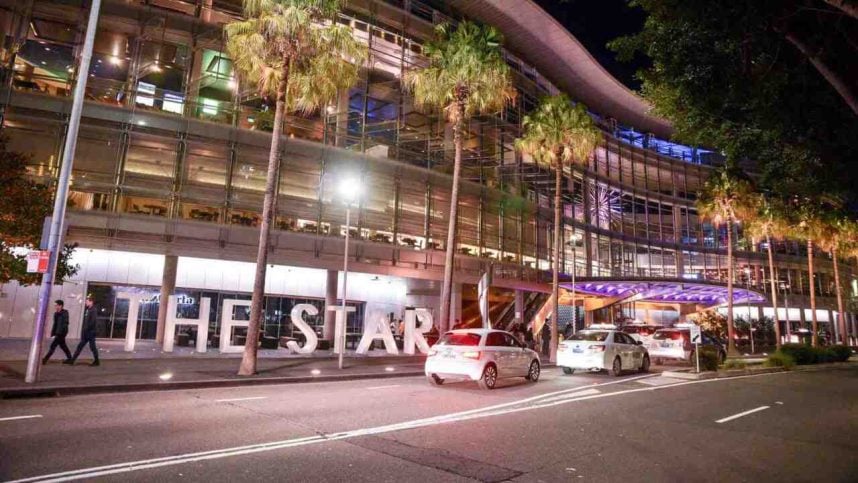 In a trading update provided to the Australian Securities Exchange (ASX), Star revealed that its pre-tax profits are set to drop by AUD80-280 million (US$53.78-$188.24 million). The company, which owns casinos in Sydney, Brisbane and the Gold Coast, said it is "experiencing significant and rapid deterioration in operating conditions" that are hitting hard at The Star Sydney and Star Gold Coast.
Star acknowledged that the drop is the result of its past transgressions, including money laundering, document forgery and more. However, changes in consumer spending are also impacting its bottom line.
500 Pink Slips
Star is going to eliminate 500 jobs of its 8,000-strong workforce, although unionized positions are safe. Together with the pink slips, the company will implement a freeze on bonuses and salaries, as well as introduce other measures it hopes will help keep it from sinking further.
To put the operating environment into perspective, the Group's current earnings performance is at unprecedented low levels (excluding the COVID-19 period)," Star Entertainment explained in an ASX filing.
The operator, which several Australian states determined was "unfit" to hold a casino license, also plans to sell its Sheraton Grand Mirage on the Gold Coast. If everything goes according to plan, it expects to save at least AUD100 million (US$67.23 million) in the next fiscal year through all of its announced measures.
There's also an endeavor to find sympathy with state governments. New South Wales (NSW) and Queensland slammed the company for its violations, but Star hopes it can now convince them to give it leeway to make payments for its licenses and fines.
NSW fined Star AUD100 million and temporarily suspended its license following an inquiry that found the company had misled regulators and shareholders for years. Queensland then followed suit with a similar fine.
Australia's financial watchdog, the Australian Transaction Reporting and Analysis Centre (AUSTRAC), is also targeting the company in its own investigation. Star isn't alone, though, as Crown Resorts has also come under fire for similar violations. It has also had to pay regulators and AUSTRAC.
Lowering the Bar
The cuts and freezes join a downgrade of projected financial success for Star. It previously expected EBITDA (earnings before interest, taxes, depreciation and amortization) of AUD330-AUD360 million (US$221.73-$241.88 million) for 2023.
However, if the market conditions it is witnessing now don't change, the range will fall to AUD280-AUD310 million (US$188.13-$208.3 million). That could be a difference of as much as 22%.
The announcement has already forced shareholders to back off. Star was trading steadily at around AUD1.35 (US$0.91) for the past week, but lost ground today. As of publication, it had dropped to AUD1.21 (US$0.81) before recovering slightly to AUD1.26 (US$0.85).