Posted on: July 3, 2023, 08:01h. 
Last updated on: July 3, 2023, 09:14h.
Gibraltar, the 2.6-square-mile British Overseas Territory (BOT) connected to southern Spain, is once again caught in a struggle between the two countries. The outcome of the upcoming elections in Spain may affect the gambling industry in Gibraltar.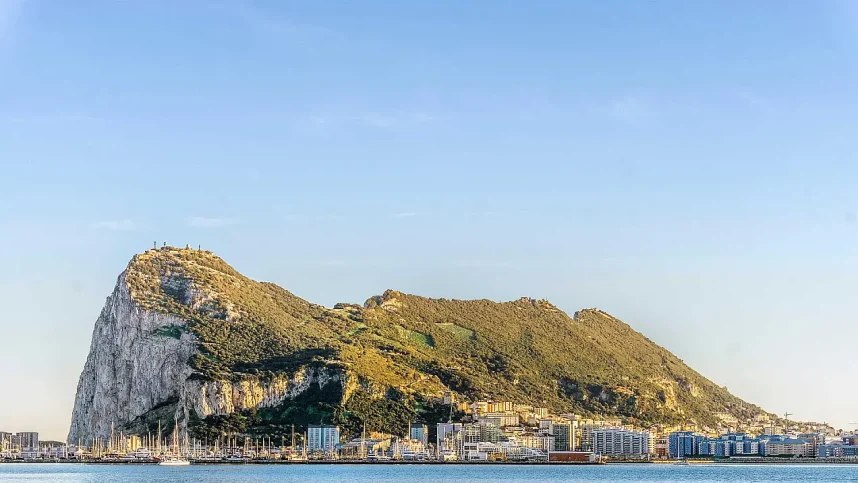 Gibraltar is favored by the Spanish community for various reasons, including tax-free alcohol and cigarettes. Additionally, it provides employment opportunities for many Spaniards.
The upcoming national election in Spain is causing uncertainty. The Popular Party (PP) is aligning with the Vox party, which aims to close the border between the two regions. If the election were held today, the PP and Vox would win.
Potential Trouble Ahead
Spain and Britain have both had control of Gibraltar at different times and have engaged in discussions over its ownership. Despite their differences, living and working in Gibraltar for Spanish and European Union (EU) citizens has been made easier.
Currently, approximately 13,000 workers commute to Gibraltar with only a Spanish or EU ID required for entry. Passports and work visas are not necessary.
This arrangement is particularly advantageous for Spanish nationals living near the border, as they can earn around $1,800 in Gibraltar compared to roughly $1,100 in their own country.
About 10,500 of Gibraltar's nonlocal workforce are from Spain, with others from Portugal, Italy, Germany, and other countries. If the border were to close, everyone would need a passport to enter from Spain into Gibraltar.
Many of these workers play a crucial role in the gaming industry. If Spain successfully closes the border, the industry will suffer.
Although a closure has not been confirmed, it is increasingly evident that changes are on the horizon.
Whatever It Takes
In May, during Spain's national elections, Prime Minister Pedro Sanchez and the Spanish Socialist Workers' Party (PSOE) lost significant ground. In response to the changing sentiment, Sanchez called for a snap election, and Spaniards are now preparing to vote on July 23.
While the PSOE has maintained a working relationship with Gibraltar, resulting in a period of calm, the PP (and VOX) have a different agenda. They lean towards nationalist protection of Spain and may insist on settling the fate of the territory once and for all.
If that means closing the border, they are willing to do so. Leading up to the elections, neither the PP nor VOX had enough influence to make a difference, but joining forces changes the equation.
They have been making demands of Britain in the hopes of cornering it, despite more than a year of negotiations among Spain, Gibraltar, the UK, and the EU to establish an understanding of Gibraltar's status. Despite being marginalized by the UK, Gibraltar has had to fend for itself in many ways, while Britain continues to receive its share of the BOT's revenue without hesitation.
Even if the PP and VOX come to power in Spain, there is still a chance they will seek to maintain some of the current conditions. It is too early to predict the outcome, but preparations for a new Gibraltar are in order.