Posted on: July 18, 2023, 04:55h. 
Last updated on: July 18, 2023, 04:55h.
Tribal gaming operators have been warned to watch out for a surge of imposter scams targeting US casinos.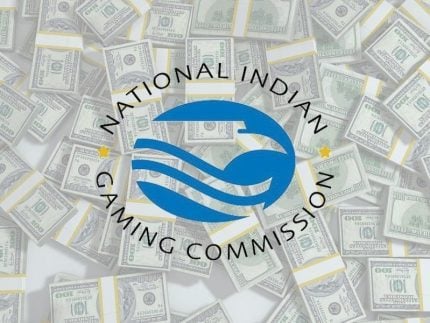 In the notice sent to the tribal gaming industry this week, the National Indian Gaming Commission (NIGC) cautioned operators and regulators to be alert for individuals pretending to be vendors or state or tribal officials who are attempting to defraud casinos of large amounts of money.
Circa Con
The notice comes after the recent arrest of a man who allegedly stole $1.17 million from Circa in downtown Las Vegas by posing as one of the casino's owners, Derek or Greg Stevens.
The suspect, Erik Gutierrez Martinez, is also accused of trying to steal $250K from the Eureka Casino Resort in Mesquite, Nev. through similar means.
A similar crime took place at the Golden Nugget in Laughlin, Nev., though it is unclear if Gutierrez Martinez was involved.
However, the NIGC's notice suggests that this scheme is not limited to Nevada's commercial casinos. It mentions a recent incident at an unnamed tribal casino, where an employee in the vault received a phone call from someone impersonating a tribal official.
The imposter instructed the employee to immediately make a cash payment to secure an important shipment of casino equipment. The victim was told to take $100,000 from the vault and stay on the line with their cellphone while dropping it off at several Bitcoin deposit kiosks in the area. They were then instructed to send the QR code at the kiosks to the scammers.
False Emergencies
The NIGC stated that the scammers sound believable and use presumed authority and fear to deceive employees into violating internal protocols.
They often create a fake emergency and claim that failure to comply would have severe consequences for the individual and the casino or tribe.
According to the NIGC, the scammers have conducted thorough research. They are often able to provide detailed knowledge of the casino's internal policies.
If challenged, they respond with threats of termination or legal action. They use spoofed phone numbers to make it appear as if they are the person they are impersonating.
The NIGC encouraged tribal operators to educate their staff about this scam and ensure they never deviate from company protocols. Operators who receive suspicious calls should report them to local law enforcement or their local FBI office.