Posted on: September 30, 2023, 04:46h. 
Last updated on: September 30, 2023, 04:46h.
It's not everyday that Las Vegas is filled with more famous faces than the members of U2, but that was the case on Saturday night. The iconic Irish band kicked off their "U2:UV Achtung Baby" residency at the impressive MSG Sphere, drawing a star-studded crowd that included Jeff Bezos, Oprah Winfrey, and even someone that U2's Bono admitted to from the stage.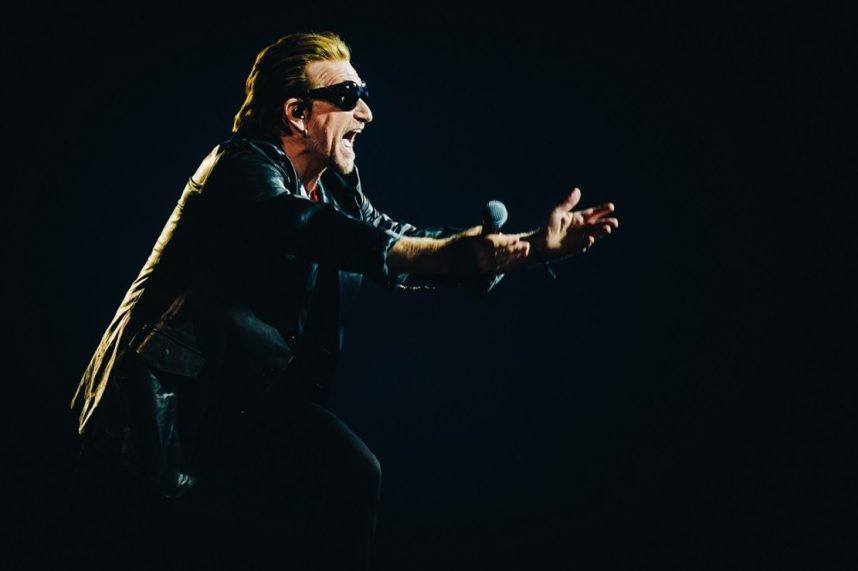 "Macca is in the house tonight," Bono exclaimed, referring to Paul McCartney, after U2 seamlessly transitioned from their song "Desire" into the Beatles' "Love Me Do."
"We've stolen a lot of your songs," Bono confessed to Macca. (During the encore, U2 also treated the crowd to renditions of "Sgt. Pepper's" reprise and "Blackbird.")
Among the distinguished audience members were actors Matt Damon, Jon Hamm, Bryan Cranston, Orlando Bloom, and Neil Patrick Harris, as well as vocalists Katy Perry, Snoop Dogg, Jon Bon Jovi, and sports stars LeBron James and Oscar De La Joya, to name just a few.
Even Better Than the Real Thing
However, the true star of the show was the mesmerizing video screen that enveloped the audience.
Las Vegas has often overused the term "immersive" when describing new attractions, but the visuals that accompanied U2's two-hour Sphere show truly elevated the experience.
During their performance of the 2004 hit "Vertigo," the enormous screen's 260 million pixels created the illusion of two helicopters hovering above a desert landscape, beaming spotlights onto Bono. In another instance, the screen transformed itself into the iconic Las Vegas Strip at night, making the Sphere seemingly disappear and leaving U2 performing outdoors.
"What a fancy pad," Bono remarked.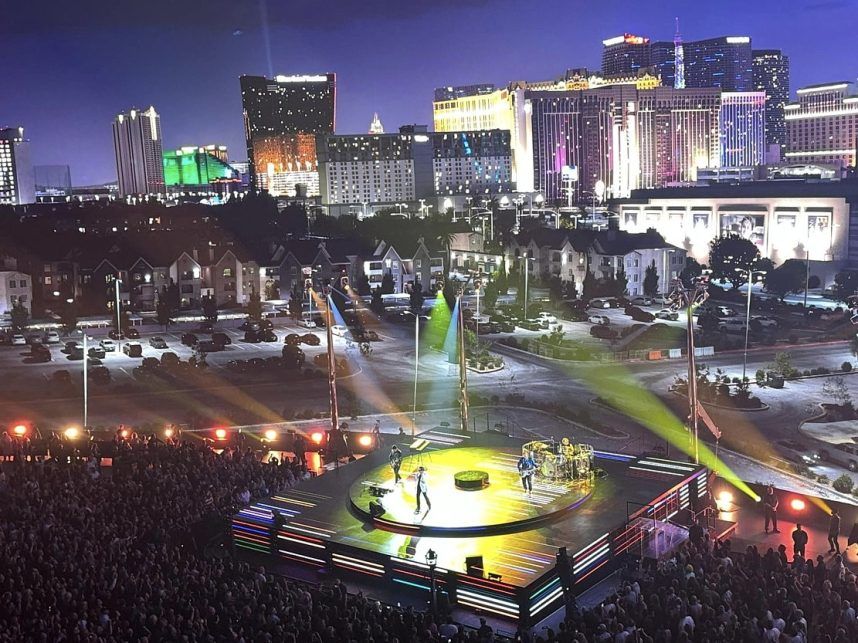 The audio quality was equally astonishing, prompting Bono to express his gratitude to MSG Entertainment owner James Dolan, who built the venue: "I can't help but think that the Sphere came into existence because of Jim Dolan's attempt to solve the problem that The Beatles started when they played Shea Stadium. Nobody could hear you. You couldn't hear yourselves."
Bono, guitarist The Edge, bassist Adam Clayton, and substitute drummer Bram van den Berg (standing in for the injured Larry Mullen Jr.) delivered a multitude of their iconic hits on their square stage, along with



Source link