Posted on: October 25, 2023, 01:06h. 
Last updated on: October 25, 2023, 01:06h.
A Nevada woman is now facing allegations of killing and decapitating her on-and-off boyfriend. Shockingly, she then disposed of his head in the trash, according to recent reports. These chilling revelations came to light just days after the accused claimed in court that she was not an abusive person.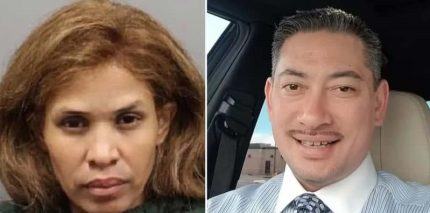 At the time of the murder, Devyn Michaels, aged 45, was already under court scrutiny due to an unrelated child abuse case involving her daughter. However, Michaels vehemently denied being an abusive person and claimed there was no risk of her abusing her daughter again.
Surprisingly, Judge Mary Kay Holthus believed Michaels' claims and handed her a one-year probation sentence for the October 2022 child abuse incident.
Investigations revealed that the alleged abuse came to light after an employee at a childcare facility reported bruises on the girl's legs. The daughter later disclosed that her stepfather had subjected her to physical punishment. In addition, the child also shared incidents of abuse by her mother.
Despite these shocking revelations, it was discovered that on the same day Michaels managed to avoid jail time, the police were already pursuing her as a suspect in the brutal decapitation case.
By August 15, there was sufficient evidence to arrest Michaels for the murder of Jonathan James Willette, aged 46.
Tossed Head in Trash
Law enforcement authorities have reason to believe that Michaels removed the severed head from the crime scene in Henderson. She then transported it in a car to her residence in Las Vegas, before ultimately discarding it in the garbage. Despite intensive searches, the head remains missing to this day.
Reports suggest that the head may have been collected by a waste management service along with other trash. Additionally, investigations have revealed that a meat cleaver was missing from Willette's residence at the time of the murder.
Judge Holthus subsequently revoked Michaels' probation for the child abuse charge, leading to a one-year jail sentence.
Killing Over Sex Act
Further details have emerged regarding the circumstances leading up to the murder. It has been disclosed that on the night of the incident, Willette demanded a sexual act from Michaels, which she refused. Allegedly, this refusal led Michaels to commit the gruesome act.
Willette's mother discovered his lifeless, headless body on August 7 at his residence on Pala Dura Drive. Michaels later confessed to striking Willette on the head with a wooden stick but did not admit to decapitating him.
Body Was Smoking
Upon arriving at the crime scene, the responding officers observed smoke emanating from the decapitated body. It appeared that bleach and ammonia had been used on the corpse, suggesting an attempt to tamper with evidence.
Surprisingly, Michaels did not reside at the Pala Dura Drive residence. It is believed that she and Willette were planning to move in together.
Married to Man's Son
Adding another layer of complexity to their relationship, Michaels was actually married to Willette's son, and the couple had been living together. Michaels claims that she married Willette's son for unspecified "medical reasons." The couple also share two daughters.
Michaels alleged that Willette subjected her and one of the children to abuse. She also claimed that Willette would watch one of his children while they were showering.