Posted on: October 25, 2023, 07:06h.
Last updated on: October 24, 2023, 11:41h.
A massive compound — believed to be the largest and most luxurious single family parcel ever built in Las Vegas — has been listed for $25 million.
The 110,320 square-foot palace, built on 16 acres, was constructed by Jefri Bolkiah, the Prince of Brunei. It briefly housed the late Michael Jackson — a friend of Bolkiah's brother, the Sultan of Brunei — during the height of the self-proclaimed king of pop's child-molestation scandal in 2007.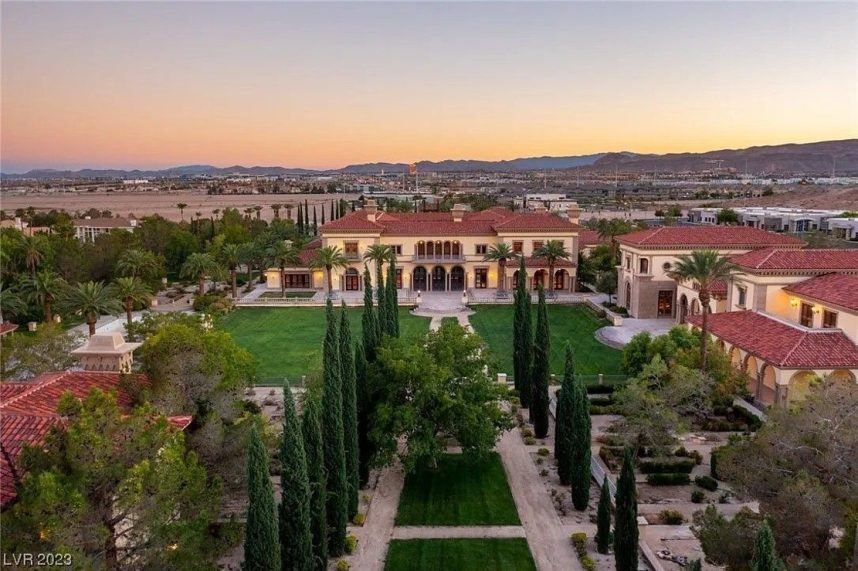 The palace is located at 99 Spanish Gate Drive in Spanish Trail, the affluent community that has also housed superstar tennis couple Andre Agassi and Steffi Graff, the late Siegfried Fischbacher, and late Lifestyles of the Rich and Famous host Robin Leach.
It has 10 interconnecting buildings with 92 rooms, all adorned with marble, precious wood, gold leaf, and ornate tile.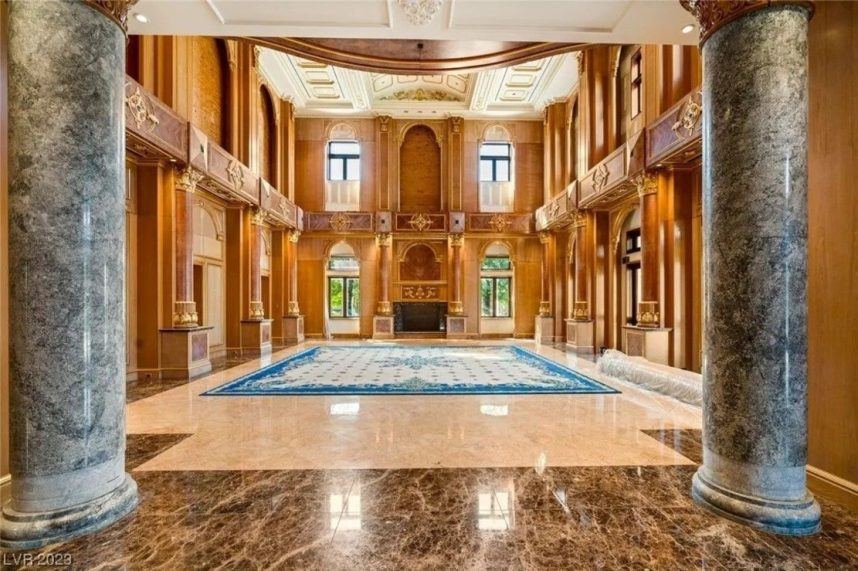 They includes a 37,466 square-foot main house with 9 bedrooms and 9 baths, a 47,367 square-foot gym and pool house with indoor badminton and squash courts, a hotel-sized spa and gym, a bowling alley, a nightclub, and three swimming pools — one indoor, of course. The garage holds 16 cars, with outdoor parking for 30 more.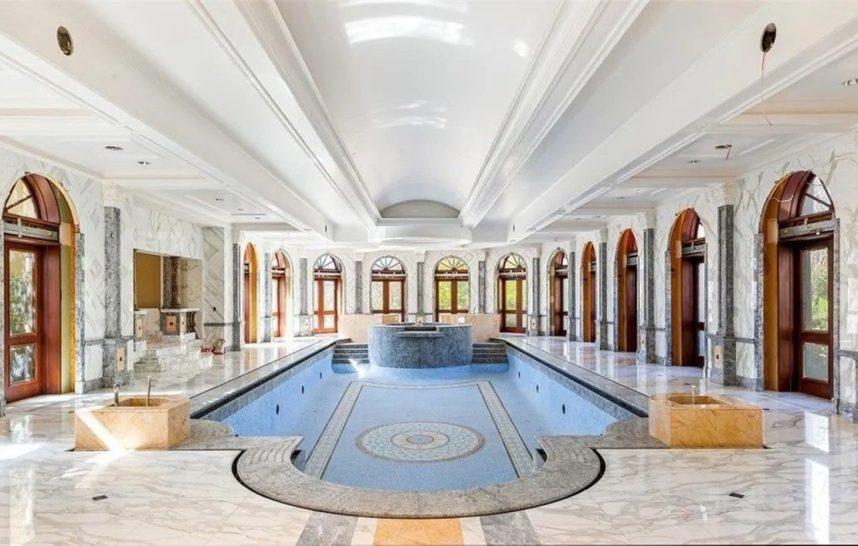 But the listing photos also show its massive rooms devoid of furniture and light fixtures, walls and flooring that need finishing, and a kitchen with no appliances. And there's a reason…
Construction of the property began in 1996 and stopped in 1999, when it was about 90 percent complete. That was reportedly due to a scandal that put a significant damper on plans to make this a party palace for the royal brothers.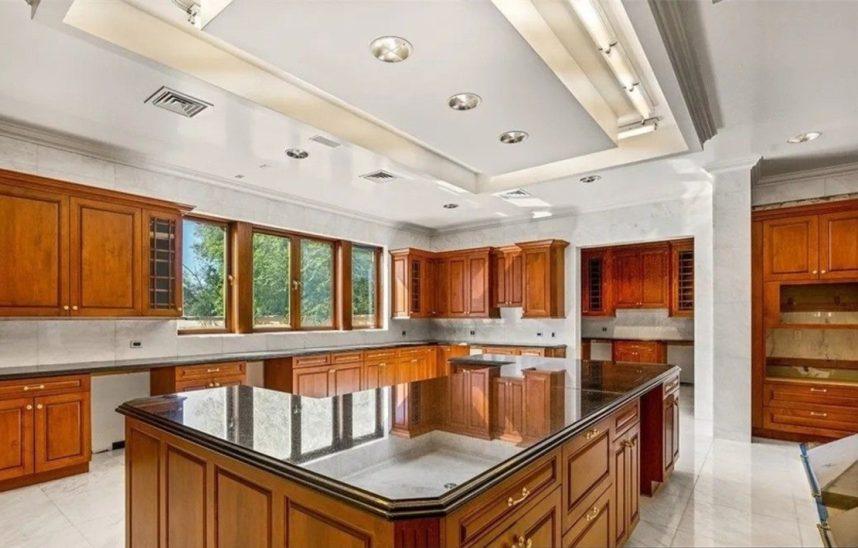 In 1997, Shannon Marketic, a former Miss USA, accused Prince Jefri and the Sultan, among others, of flying her and other women to Brunei under false pretenses to be part of a harem. The case was taken up in a US court, but was later dropped because Jefri had diplomatic immunity.
Though it's been empty for decades, its lawns still need watering, and local water district records show the palace has consumed more water than any other residential property in Las Vegas for several years running — 13,109 gallons in 2022 alone.