Wynn Resorts Seeks Approval for Encore Boston Harbor Expansion
Posted on: October 21, 2023, 10:51h.
Last updated on: October 21, 2023, 10:51h.
Wynn Resorts, the parent company of Encore Boston Harbor, is seeking state approvals to expand the casino's footprint across Broadway in Everett. The proposed project includes a WynnBet Sportsbook, a 979-seat theater, and a poker room, adding 142,000 square feet of additional floor space.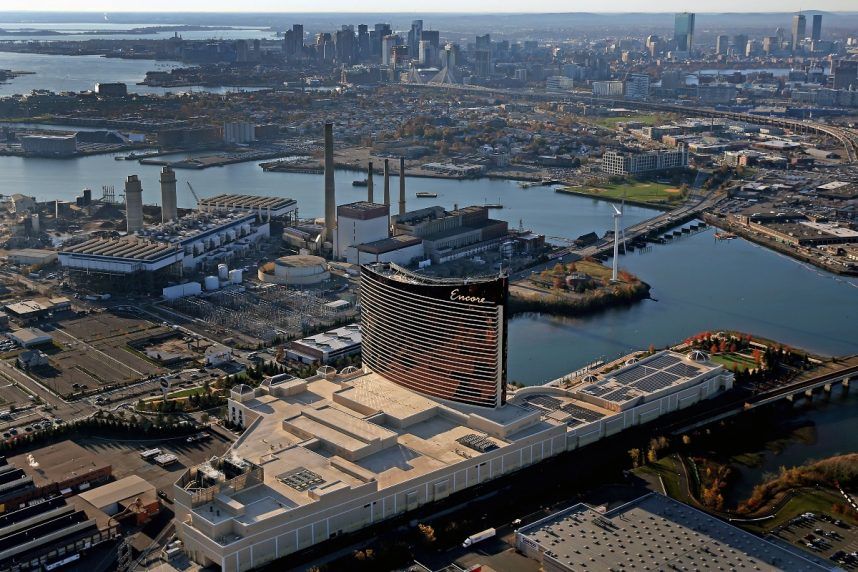 Earlier this month, the City of Everett Planning & Development Board granted Wynn the necessary approvals for the expansion. The Massachusetts Gaming Commission has also deemed the expansion permissible on the 17-acre site.
However, the project still needs approval from Massachusetts Secretary of Energy and Environmental Affairs Rebecca Tepper. This week, Tepper's office denied the project, citing non-compliance with the Massachusetts Environmental Protection Act.
The state law requires an assessment of the environmental impact of projects that involve state permits, financial assistance, or land disposition. The goal is to minimize damage to the Massachusetts environment as much as possible.
Issues Found in Review
In their review of the Encore Boston Harbor expansion proposal, Tepper's team identified the need for significant traffic mitigation.
Review of this project change has shown that the Proponent failed to adhere to strict monitoring protocols previously established by the Massachusetts Department of Transportation and Massachusetts Gaming Commission and did not meet 'mode share' targets designed to minimize vehicular travel to and from the site and into the surrounding roadway network in Everett, Somerville, and Boston," Tepper's office stated.
According to environmental officials, Wynn's inclusion of three new parking garages with 2,200 spaces indicates their expectation of increased traffic due to the expansion. Further analysis and consultation are required to ensure that appropriate mitigation measures are implemented.
Wynn has been instructed to complete a "Supplemental Final Environmental Impact Report (FEIR)" to address the concerns raised in Tepper's review.
Congestion and Environmental Impact
The Massachusetts Energy and Environmental Affairs department is particularly concerned about traffic congestion and its impact on the environment resulting from the Encore Boston Harbor expansion.
The key issues, as you might imagine, revolve around traffic. They [Energy and Environmental Affairs] like to see parking limited somewhat so that people use public transportation," said Joe Delaney, the chief of community affairs for the Massachusetts Gaming Commission.
Encore's current casino resort already has over 2,900 on-site parking spaces, along with an additional 800-space parking garage located off-site. The expansion project includes three more parking garages in anticipation of a later phase that will introduce two new hotel towers and 800 additional guestrooms. The estimated cost of the expansion, if approved, is approximately $1.7 billion, with the initial casino resort having cost $2.6 billion.