Published on: October 31, 2023, 03:18h. 

Last updated on: October 31, 2023, 03:18h.

Minnesota Vikings quarterback Kirk Cousins suffers season-ending injury with torn Achilles. Vikings trade for quarterback Josh Dobbs from the Arizona Cardinals as replacement.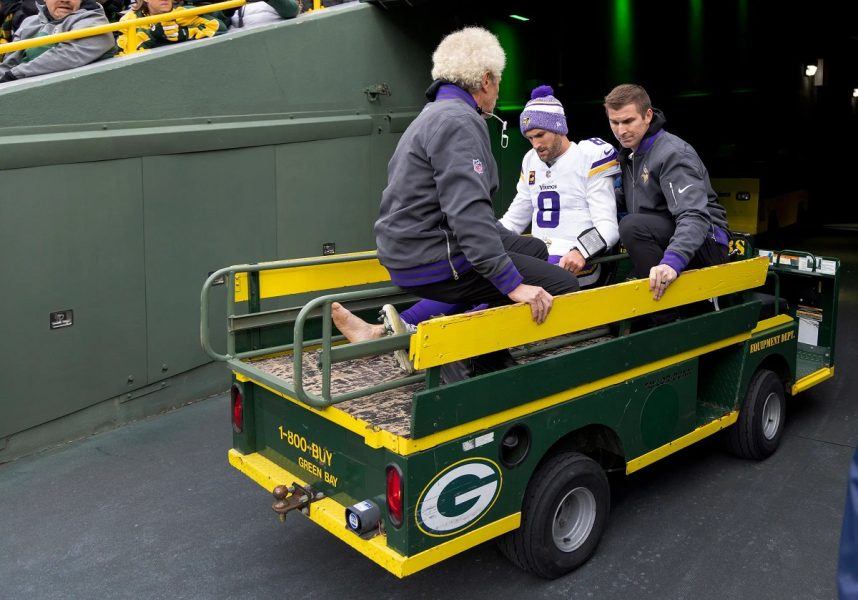 Minnesota Vikings quarterback Kirk Cousins will undergo surgery and miss the remainder of the season after suffering a torn Achilles injury in a game against the Green Bay Packers. Rookie Jaren Hall fills in as backup while Cousins recovers.
Hall, a fifth-round pick in the 2023 NFL Draft, is set to start in the upcoming game against the Atlanta Falcons. Josh Dobbs will take over as the starter in Week 10 against the New Orleans Saints.
Disappointment for Cousins
Kirk Cousins, who is in the final year of his contract with the Vikings, was expected to leave in free agency. However, he suffered an untimely injury after trade rumors surrounding him intensified.
After a strong start to the season, completing 69.5% of his passes for 2,331 yards and 18 touchdowns, Cousins' season comes to an abrupt end. Head coach Kevin O'Connell expresses disappointment in losing Cousins during his best season.
The Vikings, currently 4-4, acquire Josh Dobbs in a trade with the Arizona Cardinals to bolster their quarterback depth. The trade indicates their determination to compete for a playoff spot.
Betting on the Vikings
The Minnesota Vikings are currently second in the NFC North with a 4-4 record. They are in contention for a Wild Card spot in the postseason.
The Vikings are +260 odds to make the playoffs and -360 odds to miss the postseason according to DraftKings. Despite their chances, oddsmakers initially set their win total at 8.5. Now at 7.5, bookmakers are skeptical about their playoff aspirations.
With nine games remaining on their schedule and favorable matchups against teams with losing records, the Vikings have a realistic chance of making a playoff push. However, their odds to win the Super Bowl have dropped significantly after Cousins' injury, currently at +15000.