Posted on: October 27, 2023, 05:32h.
Last updated on: October 27, 2023, 05:32h.
Betting analyst Doug Kezirian, known for his deep connections in Las Vegas, has recently joined Only Players, a promising platform for sports wagering content.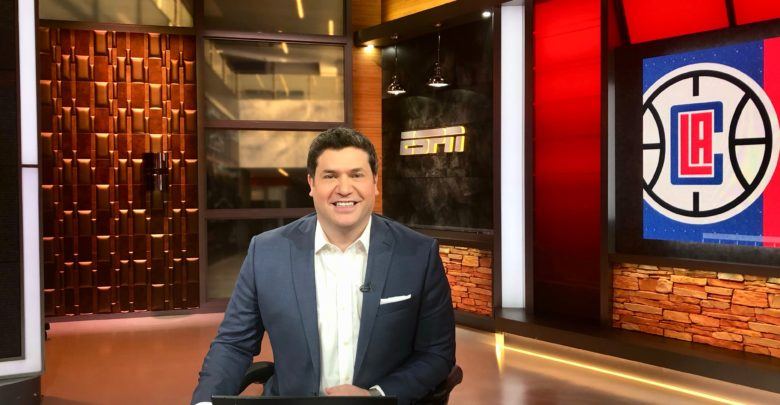 Kezirian, who spent over a decade at ESPN, will be the primary host of Only Players and reportedly has an equity stake in the company.
Doug joined Only Players as Chief Content Officer, Senior Betting Analyst, and primary on-air talent to launch 'Wager Watch with Doug Kezirian' in Las Vegas," according to the Only Players website. "His extensive broadcasting experience, including his time at ESPN, combined with his betting expertise and insider access, make him a unique asset to the industry."
Following an 11-year tenure at ESPN, where he played a significant role in the success of the "Daily Wager" show, Kezirian is now taking on his next venture with Only Players. Earlier this year, ESPN laid off many on-air personalities, including Kezirian, as part of cost-cutting measures by parent company Walt Disney.
Kezirian's Impact on Only Players
With the increasing legalization of sports wagering across the US, there has been a growing connection between gaming companies and media platforms.
While there are currently no direct marketing or sponsorship agreements between Only Players and sportsbook operators, the platform can leverage Kezirian's expertise to attract viewers to his daily 30-minute show, which will also be available as a podcast.
Kezirian's successful track record as a bettor, including winning $58,000 in the 2022 William Hill College Football Challenge and nearly $300,000 in an NFL contest, further solidifies his credibility in the industry.
According to the New York Post, Only Players is actively seeking a linear television partner.
The Value of Kezirian's Experience
Kezirian's involvement with Only Players could prove to be a significant advantage for the platform. As the mastermind behind "Daily Wager," Kezirian played a crucial role in the show's impressive ratings, as highlighted by ESPN just weeks before his departure.
In a questionable move, ESPN relocated "Daily Wager" from Las Vegas, the epicenter of sports wagering in the US, to its headquarters in Bristol, Connecticut. Prior to the move, the show had been broadcasting from a studio on the Las Vegas Strip for three years.
Kezirian, originally from Los Angeles, moved to Las Vegas while working as the sports director for a local ABC affiliate and continues to reside in the city.