Posted on: August 23, 2023, 03:05h.
Last updated on: August 23, 2023, 03:05h.
The Alcohol and Gaming Commission of Ontario has officially named Dr. Karin Schnarr as their new CEO, according to an announcement by the regulator's board of directors. Dr. Schnarr will assume the position on September 18th.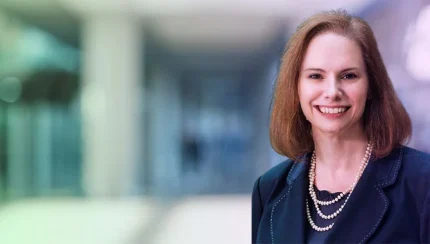 "Karin has held numerous senior roles in the Government of Ontario, including as Chief of Staff to ministers in multiple portfolios, during which time she guided the development of public policy, legislation, and regulations related to key government priorities," the AGCO release stated. "Recently, Karin served as Chair of the Ontario Government's Task Force on Women and the Economy."
Dr. Schnarr expressed her excitement and honor in joining AGCO as the new CEO and Registrar in a LinkedIn post.
Dr. Schnarr will be taking over from retiring AGCO CEO Tom Mungham.
"My sincere thanks to the board for this opportunity – I am aware of the large shoes I will be filling of retiring AGCO CEO Tom Mungham," posted Schnarr. "[I'm] excited to be joining a strong and vibrant organization that works every day to ensure consumer protection, efficient business practices, and a people-first focus."
The retirement of outgoing AGCO CEO Tom Mungham was announced in March.
Why This Matters and What's Next
The appointment of Dr. Schnarr as CEO comes at a pivotal time for the iGaming sector in Ontario. As Canada's most populous province, Ontario is the only competitive market for online sports betting, which is regulated by AGCO.
According to Casino.org, over 60 online casinos and betting sites currently hold legal licenses in Ontario. Since launching in April 2022, iGaming Ontario has reported over $35 billion in total wagers.
Dr. Schnarr will be taking on the leadership role during a period of significant growth for AGCO. However, this growth has also brought challenges, particularly in terms of advertising. The increase in sports betting and online casino ads has raised concerns among some Ontario residents, particularly regarding the impact on younger viewers.
AGCO has proposed a ban on athletes and celebrities appearing in iGaming ads, although a final decision on this proposal has not yet been made public.
It is possible that Dr. Schnarr's appointment may contribute to a final decision regarding the advertising proposal.
Lots of AGCO Turnover
In addition to welcoming a new CEO, AGCO and IGO have experienced several personnel changes. IGO chair Dave Forestell recently assumed the same role at AGCO, replacing Lalit Aggarwal, who stepped down in July. IGO has appointed Heidi Reinhardt, a member of AGCO's board of directors since 2020, to replace Forestell, according to an IGO release.
"iGaming Ontario welcomes Ms. Reinhardt and extends a sincere thank you to Mr. Forestell for his leadership of this agency from its inception," said IGO in their release.