Surge in Gaming Revenue for Queen of Baton Rouge Casino
Posted on: October 21, 2023, 03:22h
Last updated on: October 21, 2023, 03:22h
In September 2023, the Queen of Baton Rouge, formerly known as the Hollywood riverboat, experienced a significant increase in gaming win, nearly doubling its revenue compared to the previous year.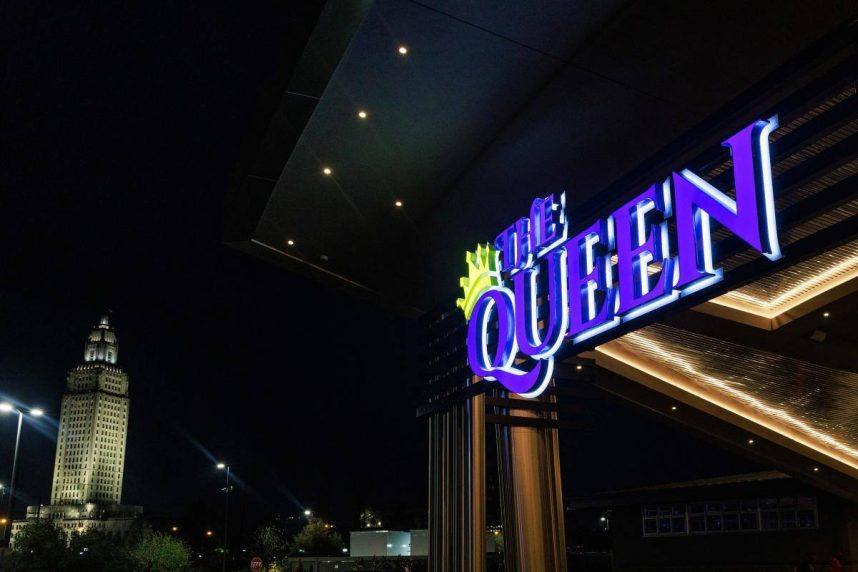 Following its transformation into a 100,000-square-foot land-based casino, the Queen of Baton Rouge saw remarkable growth in revenue. With over 700 slot machines, 18 table games, and a DraftKings Sportsbook, the casino won approximately $7.3 million in September 2023. This represents an 85% increase compared to the $3.9 million win from September 2022 when the casino still operated as a riverboat.
CQ Holding Company, based in Illinois, acquired the former Hollywood riverboat in 2021 for $28.2 million. Subsequently, they invested $85 million to relocate the gaming floor inland and revamp the property's restaurants.
The Queen of Baton Rouge now boasts an array of culinary offerings, including 1717, an American restaurant, the 3 Woks Noodle Bar, and Shaq's Big Chicken.
While The Queen experienced a surge in gaming revenue, Baton Rouge's other two casinos witnessed a decline. The L'Auberge Casino Hotel generated $12.5 million, 5% lower than its September 2022 win of $13.2 million. The Belle of Baton Rouge saw its revenue drop by 21%, reaching just $890,800.
Plans for Future Expansion
CQ Holding Company also owns and operates the Belle of Baton Rouge, which they intend to move inland as well. This relocation project will involve transforming the riverboat casino into a land-based establishment, including renovating the 250 hotel rooms.
Pending state approvals, work on the Belle of Baton Rouge's transformation is set to commence later this month, with completion expected in the fall of 2024. In addition to the downtown Baton Rouge casinos, CQ also operates the DraftKings at Casino Queen in East St. Louis, Il., and Casino Queen Marquette in Iowa.
Louisiana lawmakers loosened restrictions on gaming in 2018, allowing state-licensed casinos to petition the Louisiana Gaming Control Board (LGCB) for permission to move their operations inland within 1,200 feet of the original riverboat site.
Overall Statewide Trends
In September 2023, the majority of Louisiana's riverboat casinos experienced a decline in revenue compared to the previous year. The three casinos in Lake Charles reported a combined win of $62.2 million, a 4.4% decrease from September 2022. Similarly, the five boats in Shreveport/Bossier recorded a 0.6% loss, with total winnings of $41.2 million.
New Orleans' three riverboats saw a 3% decline in gross gaming revenue (GGR), totaling $18.9 million. Harrah's New Orleans, a land-based casino, fared even worse with a nearly 10% decrease, winning only $20.7 million.
The Shreveport/Bossier market is set to expand in the coming years, as The Cordish Companies recently gained licensing approval to acquire the closed Diamond Jacks property. The company plans to invest $270 million to transform the resort into a modern land-based casino.