Richmond Casino Referendum Block Party Featuring The Isley Brothers
Posted on: October 30, 2023, 08:25h | Last updated on: October 30, 2023, 08:25h
Supporters of the Richmond casino referendum gathered at a block party over the weekend to rally for the approval of the Richmond Grand Resort & Casino. The event featured a headline performance by The Isley Brothers, attracting thousands of attendees.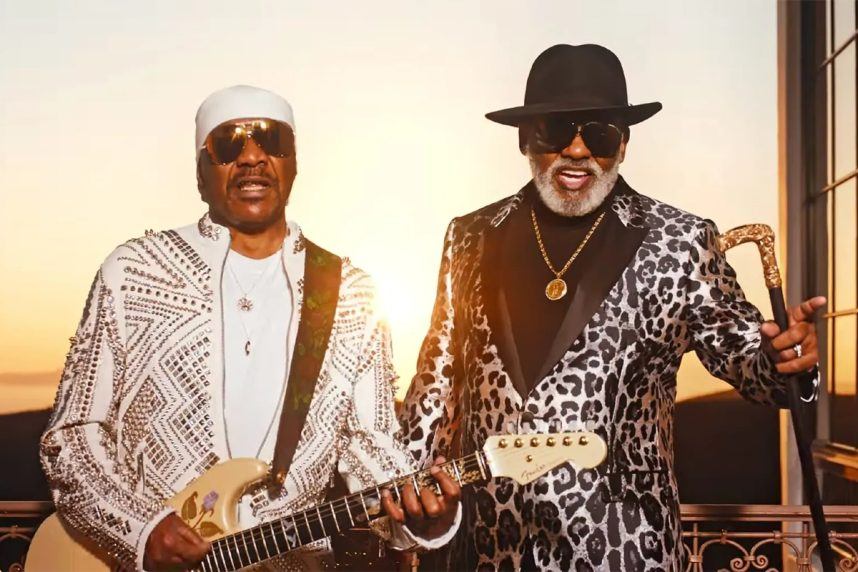 On November 7, Richmond residents will cast their votes on the Richmond Grand Resort & Casino, a $562 million project. This marks Urban One's second attempt to enter the gaming industry, with the support of the Richmond City Council as their preferred casino developer.
Urban One and Churchill Downs have partnered for the 2023 bid, planning to construct an integrated resort on 97 acres near the Philip Morris headquarters. The resort will offer upscale amenities such as a luxury hotel, spa, fitness center, outdoor pool, and a 55-acre park for various community events.
The Richmond Grand Resort & Casino will feature a 90,000-square-foot gaming space complete with 1,800 slot machines, 100 live dealer table games, and a sportsbook.
Concert Sells Out at Block Party
Urban One and Churchill Downs, who have allocated an $8 million campaign fund, hosted a block party to promote their casino project. The party, held at the Hickory Hill Community Center, provided free food and showcased a concert by The Isley Brothers.
The event gained significant attention, with all 6,000 available tickets being sold out prior to the party's commencement. Additionally, Churchill Downs and Urban One have been providing free Uber rides and meal vouchers to residents as a means to encourage early voting or voting on election day.
Faith Leaders Support the Richmond Grand Resort & Casino
Despite opposition, Churchill Downs and Urban One received endorsements from over a dozen faith leaders in the area. In a letter of support, thirteen pastors expressed their belief that the resort will create job opportunities and spur investment in the community, without raising taxes.
"We believe the proposed Richmond Grand will give more Richmonders an opportunity for a great job, deliver real investment in communities that are too often forgotten, and help create a stronger, safer city," the pastors stated.
Furthermore, the pastors emphasized the potential for 1,300 well-paying union careers, with additional employment opportunities during the resort's construction phase. They believe that the revenue generated by the Richmond Grand Resort & Casino will benefit Richmond residents, specifically its children.