Posted on: September 18, 2023, 08:28h. 
Last updated on: September 18, 2023, 08:28h.
Police in Hong Kong are relentlessly cracking down on illegal gambling and organized crime in the city, with recent raids resulting in numerous arrests. In their most recent operation, they have apprehended over 200 individuals linked to illicit gambling activities orchestrated by a triad syndicate.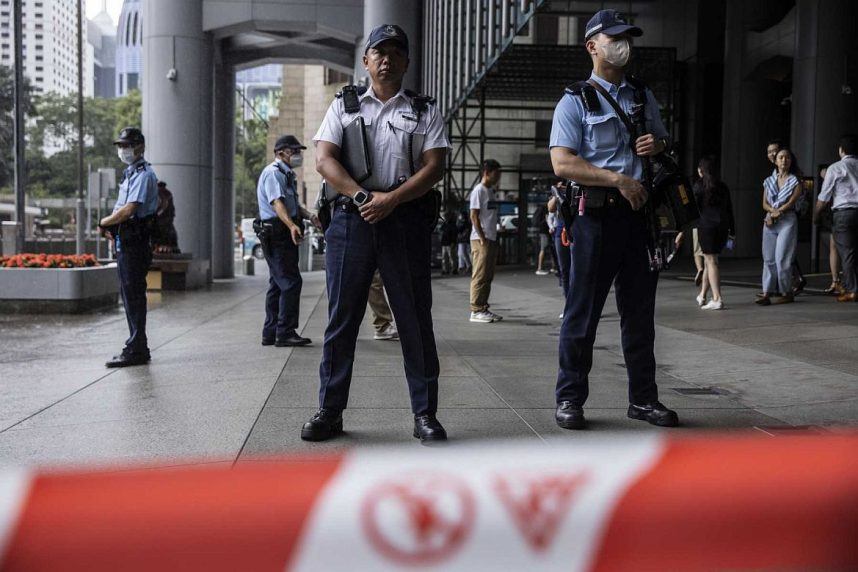 The recent citywide raids conducted by authorities resulted in the seizure of approximately HKD2 million (US$255,800) in cash, which was intended for use in underground casinos. In the previous month, similar raids led to the confiscation of HKD12.5 million (US$1.6 million) along with the capture of a triad boss.
On Friday, the police launched a 48-hour operation targeting around 40 different locations, including arcades, illicit gambling establishments, unauthorized drinking venues, and exclusive clubs. Throughout the operation, authorities apprehended 201 individuals on charges related to involvement in illicit drug trade, conspiracy to engage in destructive activities, and running an unlawful gambling establishment.
The authorities also seized HKD560,000 (US$71,624) in cash and HKD1.35 million (US$172,665) in gambling chips. Additionally, they confiscated 53 gambling machines and various other incriminating pieces of evidence.
Triad Ringleader Finally Captured
The ringleader of the triad, a 37-year-old man named Lee, initially evaded capture during the operation. However, his luck ran out when he was finally apprehended in Lok Ma Chau on Saturday evening.
Police Senior Superintendent Eileen Chung Lai-yee accused Lee of utilizing authorized nightlife establishments as illicit gambling dens, where he coerced funds from individuals. Another officer, Chief Inspector Ho Kai-ho from the Kowloon East Regional Anti-Triad Unit, revealed that one of the properties was used as the organization's headquarters.
Authorities state that the gang employed undocumented workers to maintain the establishments, which were also popular gathering places for triad leaders and members. Some of these properties initially operated as nightclubs but transitioned into full-fledged gambling halls, offering games such as baccarat and poker.
China Puts Pressure on Hong Kong
It remains uncertain whether this latest operation is linked to last month's raids. Investigations into all recent raids are ongoing, and it is likely that more individuals, including additional triad bosses, will be arrested.
China is increasing pressure on Hong Kong to dismantle organized crime networks. During a conference in Hong Kong, Chen Siyuan, the vice minister for the Ministry of Public Security, emphasized the necessity for greater cross-border collaboration.
The Hong Kong police have been tirelessly working to eradicate triads, but it is an ongoing task. Besides cracking down on land-based casinos, they also need to allocate more resources to combat online crime.
Just two weeks ago, Hong Kong police arrested 42 individuals involved in operating an illegal online casino. It took time to uncover this operation, as authorities suspect it may have been active since March of the previous year.
The illicit online platform reportedly generated approximately HKD26 million (US$3.3 million), and many gamblers were able to use established payment systems within the city. The platform itself was based overseas, suggesting possible assistance from local payment providers.